Trade fair service, trade fair catering & stand party
EVENTservice, EXHIBITIONservice
We supply to: trade fair Essen, trade fair Dusseldorf, trade fair Dortmund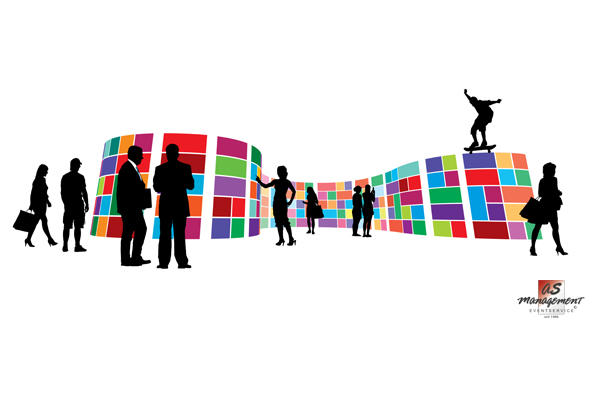 Are you planning your fair booth appearance and are you looking for a full-service provider who takes care of the dishes, cutlery and glass, the drinks, the food, the service staff or the organization and equipment for the stand party? Do you need fresh dishes or glass every day and do not have a dishwasher on site or do you want to serve your customers with refined finger food? Then you are exactly right with us! We offer you everything from a single source, flexibly and reliably for your exhibition / fair booth. This often does not offer much storage space. Therefore, we offer deliveries several times a day or in daily exchanges to solve this problem.
Our services for your exhibition:
Trade fair catering, service staff, event equipment and full service for your stand party
• Food: finger food & fingerfood buffet, warm dishes, nibbles, canapés, half buns, buffets and snacks
• Beverage service: cooled non-alcoholic drinks, beer, non-alcoholic beer, sparkling wine, wine, spirits, cocktails, coffee and tea
• Service staff: for bartending, serving drinks, clearing tables or serving food
• Rental of event equipment: tables, chairs, bar tables, bar stools, bars or counters, coffee machines, dishwashers, sound systems, refrigerators, mobile lighting and much more including assembly, connection and dismantling -> Take a look around in our rental shop.
• Crockery, cutlery and glass: in daily exchange, if necessary
• Alignment, equipment and full service for your stand party
Ein Dienstleister. Ein Ansprechpartner. Eine gelungene Feier.
AS-Management Eventservice seit 1988 Ihr Partner für Ihre Veranstaltung.
---
Lassen Sie sich von uns beraten oder ein kostenloses, unverbindliches Angebot erstellen.
Nutzen Sie unseren Eventplaner und sparen Sie wertvolle Zeit!
Alternativ können Sie auch gerne telefonisch unter 0201 / 50 50 40 oder per E-Mail über info@as-management.com Kontakt mit uns aufnehmen.
Wir freuen uns auf Ihre Anfrage!
---